With our core carriers and an array of sales and marketing tools, LifeForBrokers.com is the preferred partner for successful agents in the Senior Market. Our Life Department wants to make life easier for you with our personalized service, underwriting assistance, quoting tools and diverse portfolio of quality products your clients need.
Free Training for Successful Life Agents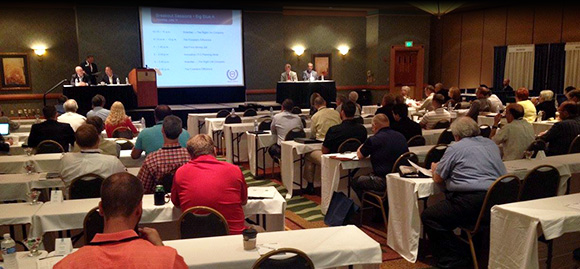 More than 100 agents and advisors from all the over the country were in Omaha for the 4th annual Sales Forum held June 10 – 12, 2015. With 17 individual breakout sessions during the two-day program, attendees had the opportunity to learn about a variety of topics, including extended care planning with hybrid long-term care products, turnkey marketing solutions for life insurance, social security planning, income planning solutions and much more. Learn more.
LIMRA Facts About Life Insurance
Fewer American Adults Own Life Insurance—an all-time low as 41 percent (95 million) of U.S. adults have no life insurance at all
Troubling Declines for Men—Since 2004 the likelihood of husbands having any life insurance has declined across every income level—low, middle and affluent.
Women Lag Behind in Life Insurance Coverage—women ages 55 and older are still considerably less likely than men the same age to own life insurance
More U.S. Adults Are Relying on Employer-Sponsored Life Insurance—the percentage of adults having group life insurance has surpassed adults owning individual life insurance (36% to 35%)